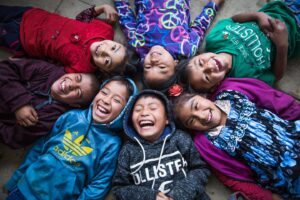 Sankesh Global Foundation
Sankesh is a global organisation of independently registered non-profit, non-political, non-religious committed to poverty relief, environmental assurance, access to healthcare and education, gender equality, social justice, and disaster executives.
Our overall aim is to make the best NGO in Gurgaon for the empowerment of men, women, and young adults from poor and marginalized communities leading to improvement in their lives and livelihoods.
We strive towards their insertion into the mainstream community with an equal chance and humanistic honour and pride.
Vision
Sankesh Global Foundation's vision is to run after a world in which all lives with Integrity, Dignity, and Honor.
Oxford Dictionary characterizes Integrity as the truth of living who or what a character or thing is, a change that parts an article unaltered. To set up or demonstrate who or what is. These personalities are either concerned or endorsed by family, community and common association. Sankesh serves to reestablish the Identity when seized of or reclassifies the personality, which minimizes individuals.
We as a whole perceive that we as a whole have a profound, human craving to be treated as something of significant worth. At the point when we show that inclination, the connection to another, it is called Dignity for the said individual. Sankesh focuses on treating each person with character, dignity and honour.
Meaning of respect includes
How you feel about somebody and
How you treat him/her.
Showing appreciation to somebody implies you act in such a way that shows you care about their sentiments and prosperity. Showing regard for others incorporates things like not calling individuals mean names, treating individuals with courtesy, thinking often enough about yourself that you don't do things you know can hurt you. Sankesh trusts in working with and for regard for each individual.
Mission
Sankesh Global Foundation the best NGO in Gurgaon goal is to go about as an impetus to empower admittance to essential rights to probably the most Marginalized and Vulnerable Populations in India including:
Dejected and Elderly Women/Widows
Minimized young adult young ladies and youngsters
Cart pullers and their families in metropolitan conditions
Volunteers
Sankesh Foundation believes that until individuals of the civil society are involved proactively in the manner of development, sustainable change will no longer happen. We encourage and invite individuals for volunteer possibilities and volunteer registration, to be an active part of our agency and percentage the identical imaginative and prescient and reason as us – to paintings for the welfare of youngsters and their households.
Support
You can help a child break out from the bonds of poverty via our donation online. It lets you gift existence-changing benefits to that child for an extremely low month-to-month and every year contribution. Your donation online will make certain that the child gets schooling, healthcare as well as nutritional support through every segment of his/her younger life. Donate online to NGO, Sankesh Foundation and support a baby to comprehend his/her dream!
Events
Tree Plantation drives
Blanket Distribution in old age homes
Blankets distribution on roadside
Support to families affected by the lockdown